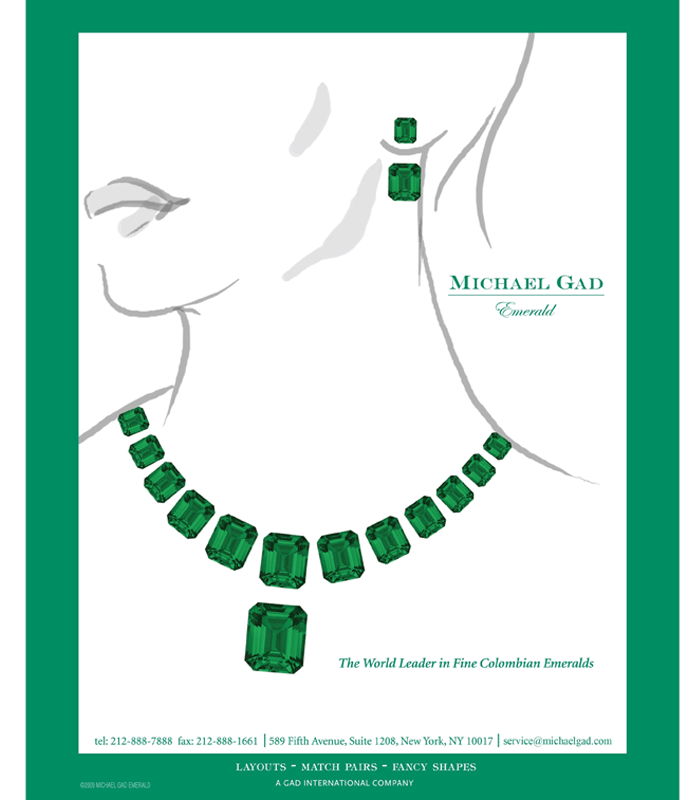 Founded by a second-generation emerald expert more than three decades ago, Michael Gad emerald (MGE) is the preeminent source of fine emeralds globally. The company is renowned for its unparalleled emeralds and focus on providing their clients with uncompromising customer service. The company's passion is driven by the goal to yield the finest emerald from each piece of rough they encounter, creating the best value for their clients.
MGE's scope of service runs from mine to market, including cutting, polishing, and oiling the gemstones, with representatives from MGE overseeing every aspect of the emeralds' journeys. In order to ensure the company's supply chain, MGE became directly involved in the mining of rough a decade ago. This direct relationship ensures MGE has access to the best rough coming from the mines, as well as allows for traceability of the stones. Offering the glorious green gems in a range of carat weights, cuts, and quality, MGE travels to the historic Colombian mines on a bi-monthly basis to work directly with suppliers to ensure the highest quality rough for their clients.
In the company's New York City workshop, the mined rough is then cut and polished by a team of experts with more than a century's worth of combined experience, yielding an inventory comprised of the best gemstones in the marketplace. The in-house operations allow for the company's namesake to be intimately involved with all aspects of the business, ensuring high quality product and unsurpassed value for its loyal customers.
Through the company's dedicated philanthropic efforts, MGE is changing the lives of families in Colombian mining areas. MGE reinvests earnings from the mined rough to develop health, safety, and education initiatives within local communities.
The company's future is firmly secured in the hands of the next generation of the Gad family, who will take the reins in the coming years and continue to set the benchmark for emeralds in the jewelry industry worldwide.
Subscribe to our newsletter and be the first to know about product launches,events,and so much more